My First Antenna!
My first station when I re-entered the Ham Radio hobby, consisted of a Alpha Delta Dipole for 80m 40m 20m 15m 10m and a Cushcraft yagi for 2m and 70cm. The radio was an Icom 706MKIIG, which gaves me access to all bands for HF and local repeater access. Due to the lack of a tower or push-up pole, I used an extension ladder to gain heights. It worked wonders, but remember we were near the peak of the sun spot cycle then. I was operating then as WA5CHX.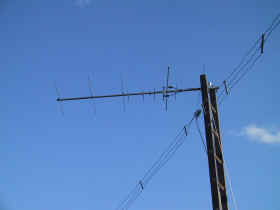 First tower and antenna set up in March 2001.
In the later part of 2001, I received a Force12 42 ft. crank-up tower to place yagi on. Many of the local hams thought that the tower would not withstand the high winds we often get and predicted that it would collaspe. But, it never did - this was a very strong tower and withstood Hurricane Lili's 120 mph winds when it was cranked down to 20 ft.

Above the tower in the picture below you will notice a new Force12 C3E yagi with the Cushcraft 2m - 70cm yagi on the very top of the mast. This combination worked well until I moved to my present location in 2004.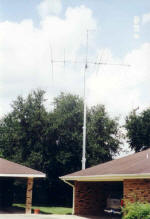 Click on picture for an enlarged view!
Pictures of my shack from 2001 through today!

First big HF Rig was a Yaesu FT-1000MP with Yaesu Quadra Amp[lifier (Wow what a setup!)
Pictures from 2001-2003 unavailable (no digiital camera)! Yaesu has Squelch problem that I could not resolve.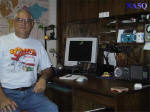 Icom 756 Pro 2 - April 2003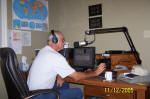 Icom 756 Pro 3 - November 2005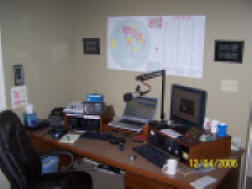 Icom 756 PRO 3 & Orion II - December 2006 (Sold Orion 8 months later.)
Orion II - 2006 - Used it for 8 months then sold it!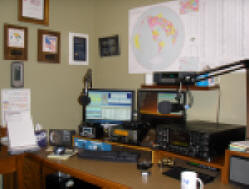 K3 & IC-7700 - August 2008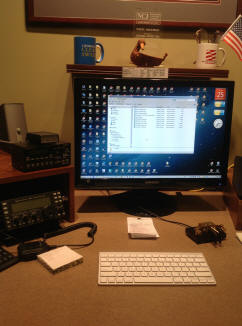 KX3 - March 2013 Trying out QRP! Sic!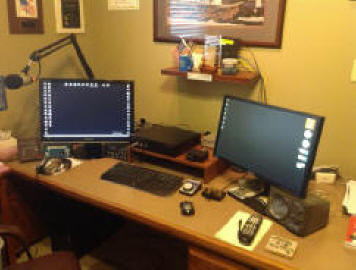 FLEX 6300 - December 2014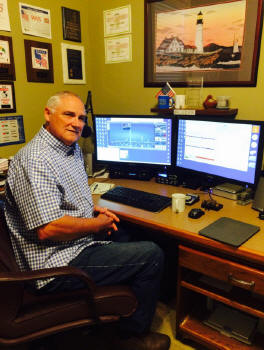 FLEX 6700 - April 2015